In order to meet the expectations of our audience, as well as all those interested in the subject of drinking water and its provision in public places, we have prepared practical e-books, divided by topic, addressing important issues such as the selection and installation of water dispensers and sprinklers. A must have for starters is the e-book on the advantages and benefits of drinking water. Other important issues include the selection and proper installation of drinking water dispensers to ensure trouble-free use also by people with disabilities. It is also worth familiarising yourself with the contents of the guide on the new EU Water Directive, which came into force in January 2021 and imposes new requirements and standards on Member States.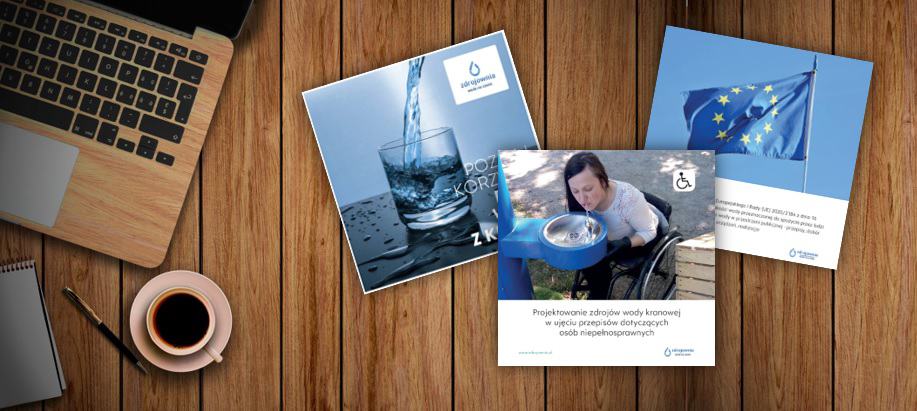 What questions are answered in our e-books?
What criteria should I use when choosing outdoor spas?
What is worth bearing in mind when installing water dispensers in an office, school or office?
What needs to be taken into account when a device needs to be adapted for people with disabilities?
How does the new EU Drinking Water Directive 2020/2184 affect the provision of water in public spaces?
How much time do member states have to adapt their laws to the requirements of the new directive and how much time do they have to implement these laws?
What solutions will help meet these requirements?
What are the facts about tap water that are rarely talked about?
Can you drink tap water?

You will find the answers to these and many other questions in our specially prepared information and teaching materials. Collected in practical e-books, in which we share our knowledge on various topics. We are successively creating further guides to provide all those interested with the information they need to answer many of their questions about drinking water, its quality or accessibility in public places.

To receive the e-book, simply address an email to: [email protected] with the title of the chosen guide. The title appears below each image. If you are interested in more than one e-book, simply send one email, writing the selected titles in the title in turn. Feel free to contact us.
Directive (EU) 2020/2184 of the European Parliament and of the Council of 16 December 2020 on the quality of water intended for human consumption in the context of making water available in public spaces - regulations, selection of equipment, implementation
Design of tap water outlets in terms of the provisions on
persons with disabilities
Discover the benefits of drinking tap water!
Title: DIRECTIVE
Click on the title above

Title: DISABLED
Click on the title above

Title: WATER
Click on the title above