For some time now, we have been hearing more and more about the idea of zero waste and different ways of consuming less. Is zero waste in construction even possible? What can we really afford to do?
In the construction industry, we have a lot of solutions - technological, design or management-related. How important is choosing the right product in reducing resources?
With increasing environmental awareness in society, consumer demands for the quality and functional qualities of the products they purchase are also increasing. We try to make our surroundings not only pretty, but also functional. We choose ecological paints, create interesting installations that, for example, use leftover water to irrigate plants. This does not surprise us, and among the enquiries from our customers, the topic of appliances that are not only modern and economical, but also have a real impact on improving the lives of users and contributing to the implementation of ecological measures in life, comes up frequently.
Sustainable construction
How does the idea of sustainable construction and multi-criteria certification help to save resources?
This idea is causing the construction industry in Poland to change and evolve strongly. Developers wishing to distinguish their offer on the market are introducing a number of amenities in their facilities, thanks to which they raise their standard and score in the eyes of increasingly demanding customers. This results in thoughtfully designed and intelligent buildings that are user-friendly and environmentally friendly. For example, the installation of networked water dispensers inside buildings not only makes it possible to meet the obligation to provide drinking water to employees and guests, to increase its utility value, but also makes it possible to reduce the amount of plastic waste entering the environment thanks to such solutions.
Ways to minimise waste
How important is product lifecycle management in minimising waste?
These days, less is more, which is why campaigns such as less plastic or responsible shopping are so popular. But in order to be able to implement these measures, it is necessary for interesting alternatives to existing solutions to appear on the market. Eco-friendly solutions are those that do not end after a single use, but which will serve us many times over. These are solutions whose production does not generate huge amounts of toxins or require the consumption of hectolitres of water, and whose end result is that they are not recyclable or biodegradable. Therefore, all these aspects of the life cycle of products should be taken into account when trying to create solutions that are good for our environment, ones that will serve our planet at every stage.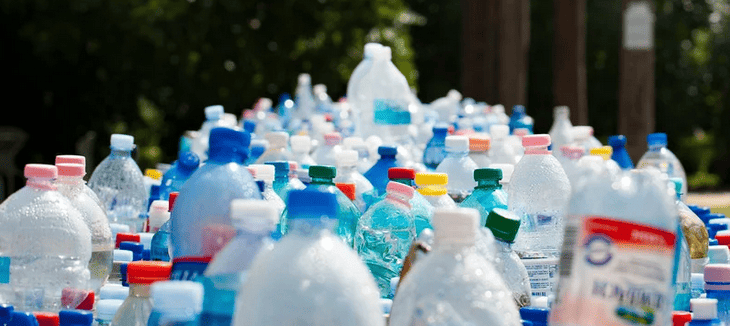 How can the creation of awareness and the opportunities available to us - education in the area of zero waste in construction - take place?
Awareness-building often takes place by choosing solutions that make a real contribution to minimising waste in the environment. In recent years, bottleless water dispensers have become very popular; installed in facilities, they make it possible to provide access to drinking water for all those who are thirsty, but above all to show others that there are such devices at all, that tap water is healthy and tasty. Creating awareness is best started from the youngest, for example by installing water springs in schools. In this way, we instil in children ecological habits that they will want to continue into adulthood.
The viability of the idea
Is it even worth it?
Speaking of the solutions proposed by Zdrojownia: springs, distributors and drinking water springs, we can point to the real financial benefits we will achieve by installing them in our facilities. These are savings related to the reduction of costs associated with the purchase of bottled water, the need to store it, or waste disposal. In addition, we are also talking about non-quantifiable benefits such as a real impact on improving the environment, creating pro-ecological and pro-health behaviour, raising the standards of buildings, increasing their functionality and performance. In fact, ecology should not be measured in financial terms. Ecology is a necessity of our times, an opportunity to improve and ensure good living conditions on our planet.