Sustainable construction is primarily intended to generate social and financial benefits. It is one of the main elements of the European Union's economic development strategy in recent years. In the near future, it will be based on smart, sustainable growth and on improving energy efficiency and optimising the use of natural resources, but above all on reducing greenhouse gas emissions into the atmosphere. All this should ultimately translate into an improved quality of life in society.
Innovation
For many years, the most important thing was the dynamic global economic development, the intensive industrialisation, which unfortunately contributed to the enormous devastation of the environment. It was only after many years that a sobering up, so to speak, came and now both manufacturing and construction technologies must take the ecological aspect into account. Moreover, innovation is what counts nowadays. Consumer demands are increasing, with tenants paying attention not only to the aesthetics of facilities and buildings, but also to their functionality and economic efficiency, e.g. optimum operating costs.
The role of spas in transformation
For many years we have been supplying the Polish market with solutions that change the face of our schools, offices, workplaces, public buildings, parks, squares etc. Sprinklers, springs and drinking water stations are devices that have proven themselves for years overseas, but now also in Poland. These innovative, functional but also ecological solutions contribute to the improvement of the natural environment. In view of the alarming pollution of the environment by plastic waste and the increasing emission of greenhouse gases into the atmosphere, one of the important issues is to reduce the production of, among others, plastic beverage bottles.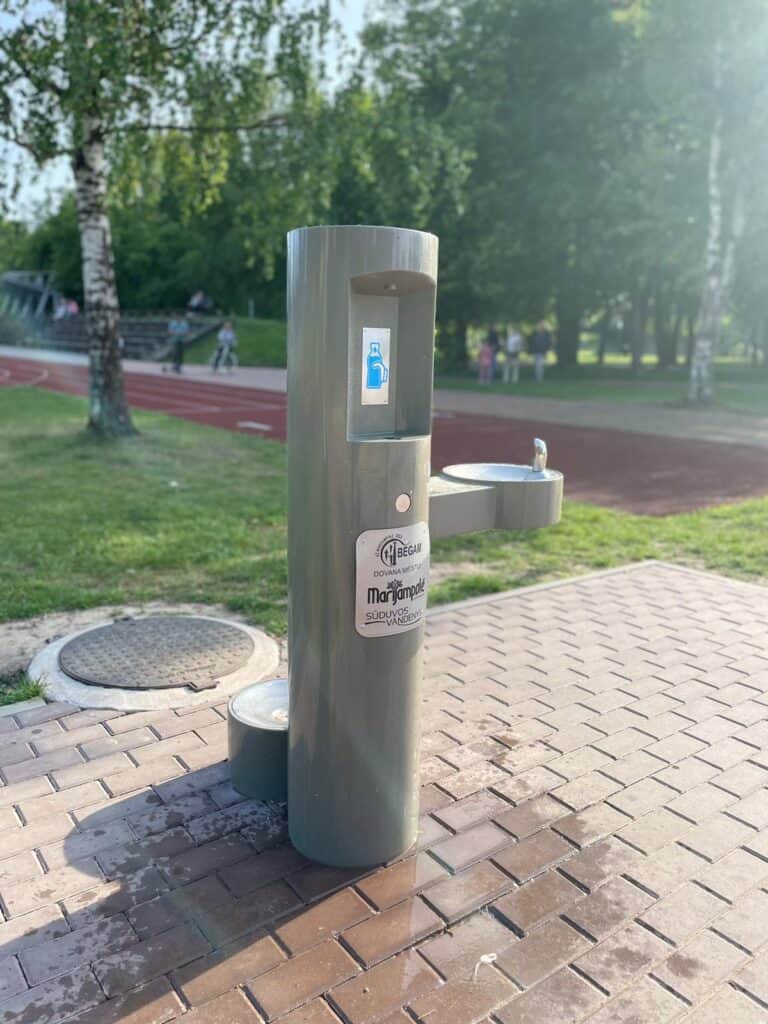 Sprinklers and springs provide unlimited access to drinking water for all who are thirsty, and are great for office buildings as well as the surrounding area. They are changing attitudes towards so-called tap water and reducing the use of plastic packaging in favour of using reusable containers.
Creating designs that meet the needs of society while remaining competitive in the marketplace and are user- and environmentally-friendly is a very broad concept, offering scope for creativity on many levels. Buildings that are energy-efficient, functional through the use of the best technologies, but also those that make optimal use of natural resources, ensuring the longevity of the building and minimum operating costs.
This is precisely what modern water dispensers can do, raising the standards of the facilities as well as the innovation and functionality of the design. For inspiration, please visit our PHOTO GALLERY.